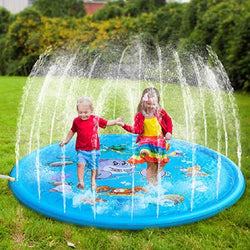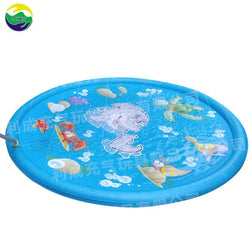 Splash Inflatable Water Mat
Are you still worried about the lack of exercise at home for a hot summer day?
We've rounded up the best way to help your family beat the heat this summer. Just lay the sprinkle mat on the ground, connect the hose to the tap and the sprinkle, turn on the tap. And prepare to have to drag the kids away at the end of the day. It is recommended that you use a hose with a diameter of 12.7mm. Enjoy this at home water park!
Specifications: Material: PVC Size:100cm 150cm 170cm Function:Suitable for kids boy girl out door water play Package include: 1 pc X play water mat